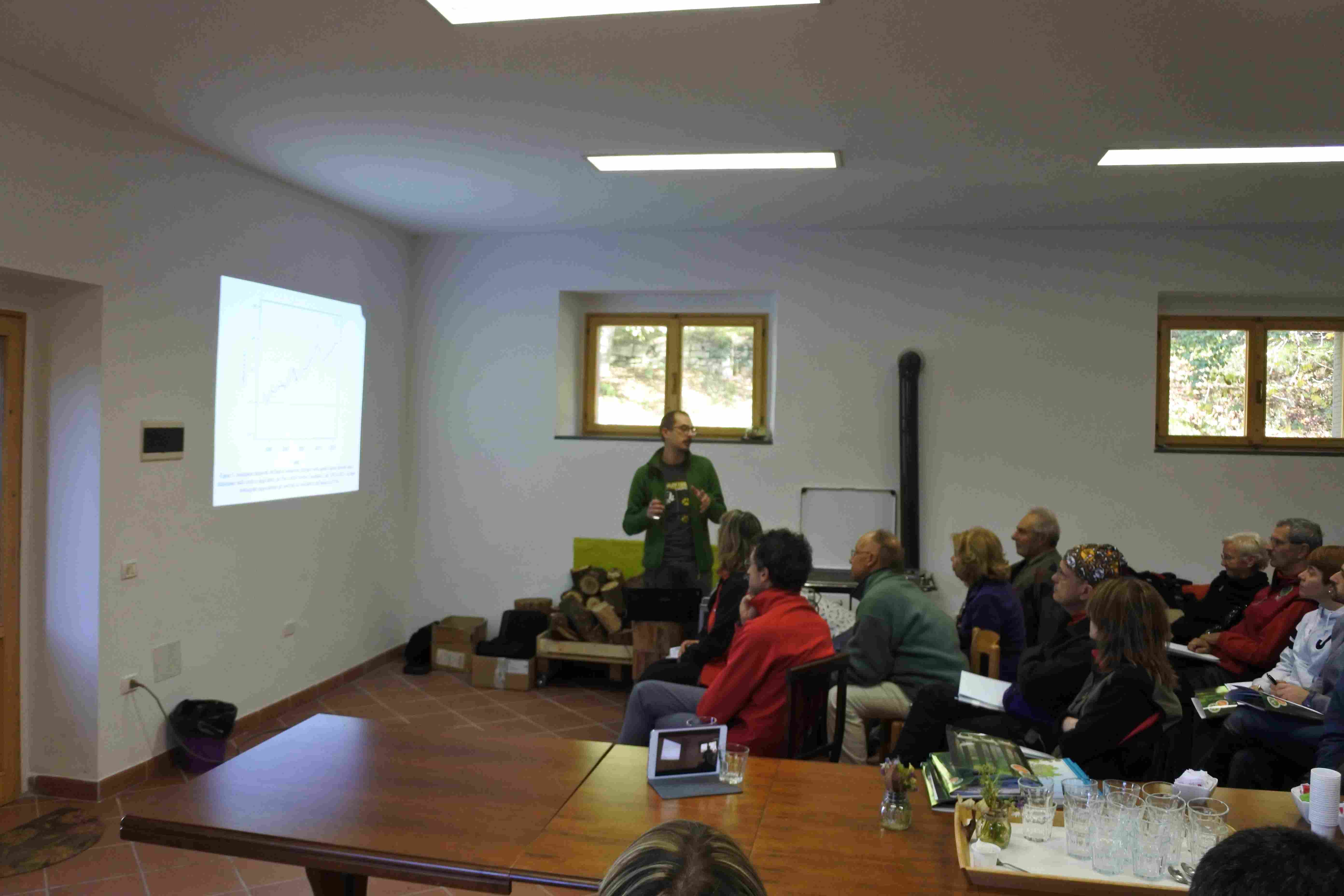 Presentazione del progetto.
Foto: Marcello Miozzo
Saturday 29 and Sunday 30 October, the group of Mountain Environment Protection of the CAI (Club Alpino Italiano) made a detailed visit of the National Park, the LIFE WetFlyAmphibia project, was presented and illustrated together the Eremita and MIPP LIFE.
The CCTAM (Central Commission for Mountain Environment Protection) of the CAI (Italian Alpine Club) was established in 1984 and is committed to the protection of mountain environment and to develop a suitable mountain culture. 
The group that had the basis to the refuge of Pian Rocchi in Fiumicello (FC) had the opportunity to know in depth the various projects to safeguard biodiversity in the National Park, including the LIFE WetFLyAmphibia which was presented in the theoretical session Saturday being also part of the "biodiversity games" organized by the park.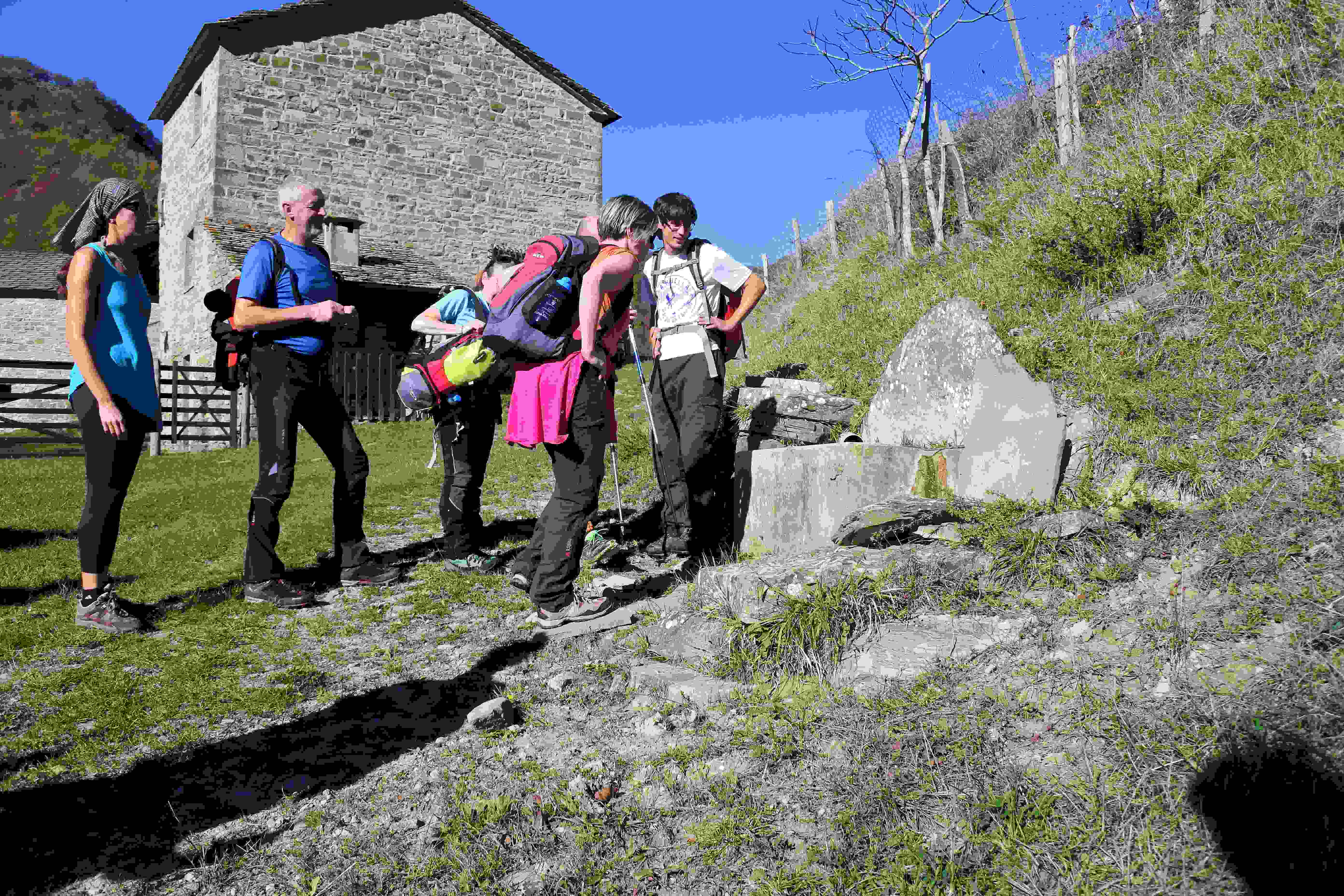 Visita alle aree di intervento.
Foto: Marcello Miozzo
Sunday was held a guided hike in the project intervention areas in Bucine and Campora areas (FC). Participants had the opportunity to observe different types of intervention, including the renovation of fountains, the recovery of wetlands and the creation of new areas. In the excursion they were also attended by technicians of the project LIFE Eremita who explained the project tracking methods.
The two days were a great opportunity to the dissemination of the project between persons which may constitute communicators of it.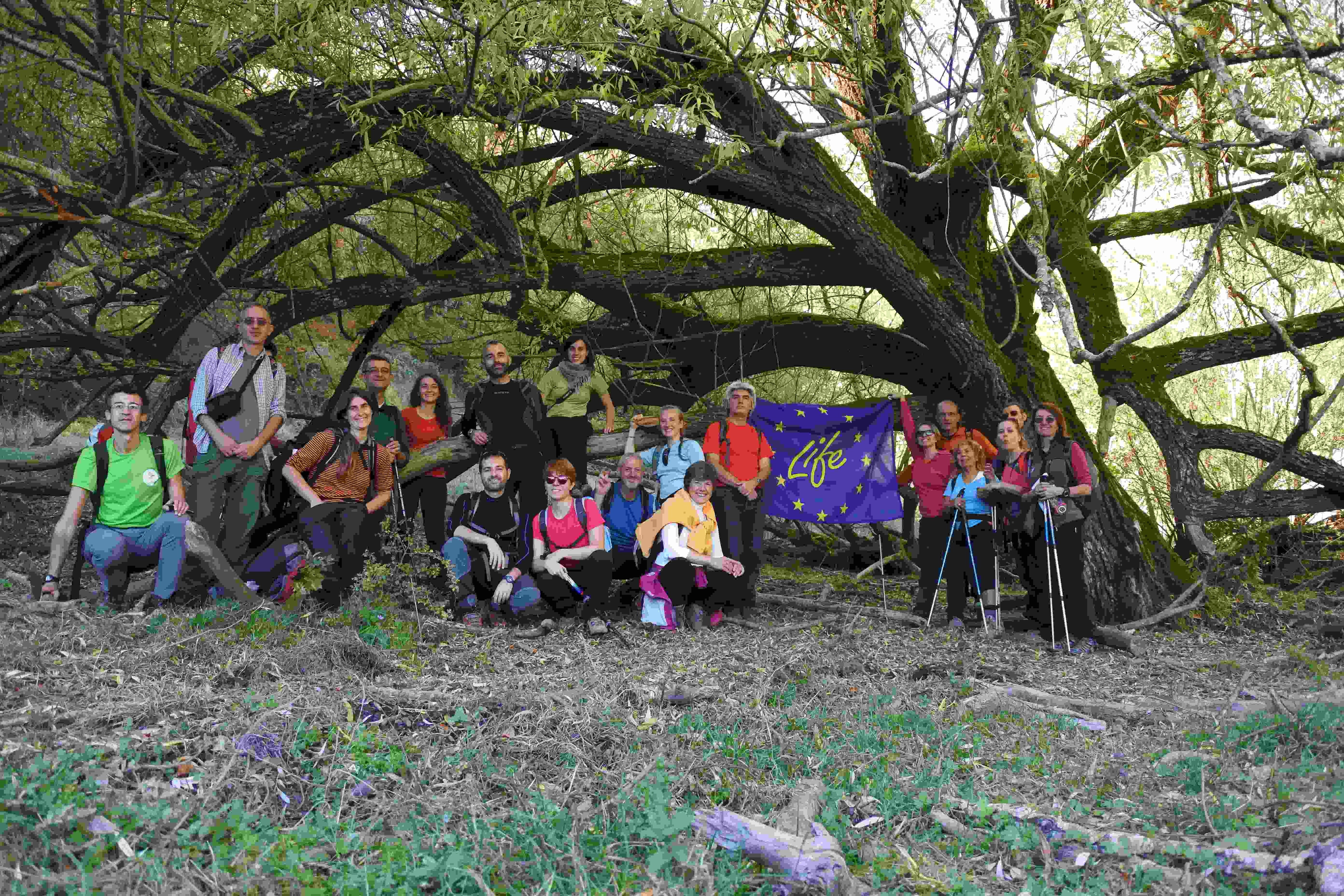 Gruppo TAM in visita alle aree d'intervento.
Foto: Marcello Miozzo