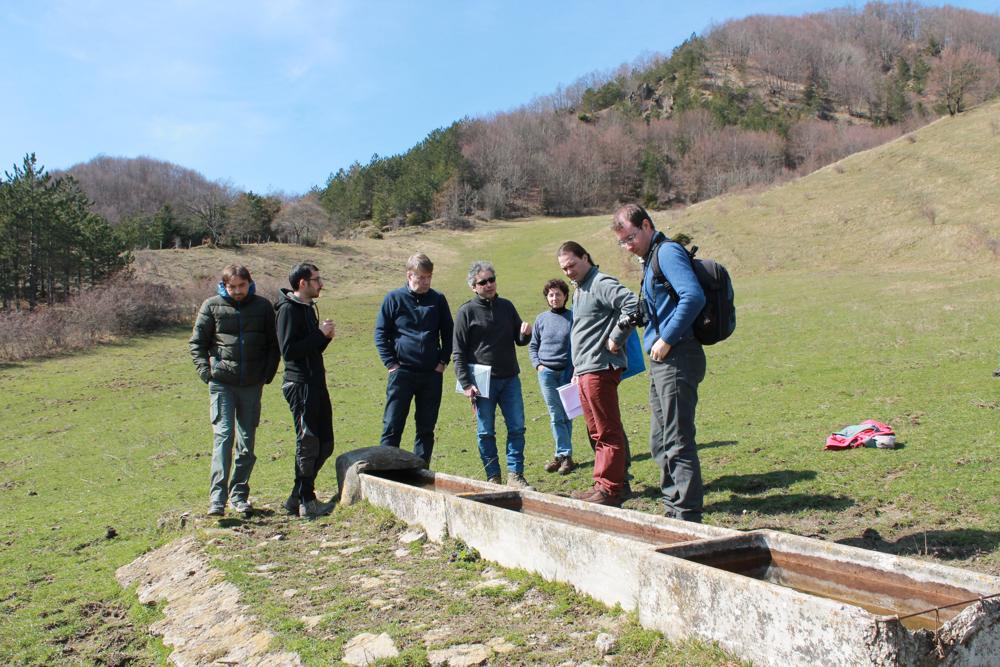 Momentof the monitoring visit.  Foto: Belén de Novoa 
The past Tuesday 15 and Wednesday 17 of March, the first monitoring visit of the project LIFE WetFlyAmphibia was held monitoring. The visit was organized in two working sessions and it was were carried out by the doctor Angelino Carta, of the Timesis monitoring group, accompanied by Bent Jepsen, senior monitor of the Central Team of monitoring of NEEMO, he particpated as as European Coordinator of the monitoring of LIFE Nature projects.
Different persons of all the partners participated actively during the visit. In the first working session different areas of intervention in both sides of the park were visited. During the second session, held in the administrative center of the park in Pratovecchio (AR), the participants made a presentation of the technical aspects of the project, describing the state of progress of the started actions; also it was analyzed the financial and administrative aspects of the project, the monitor made a verification of the reporting system and the costs already incurred by the project.